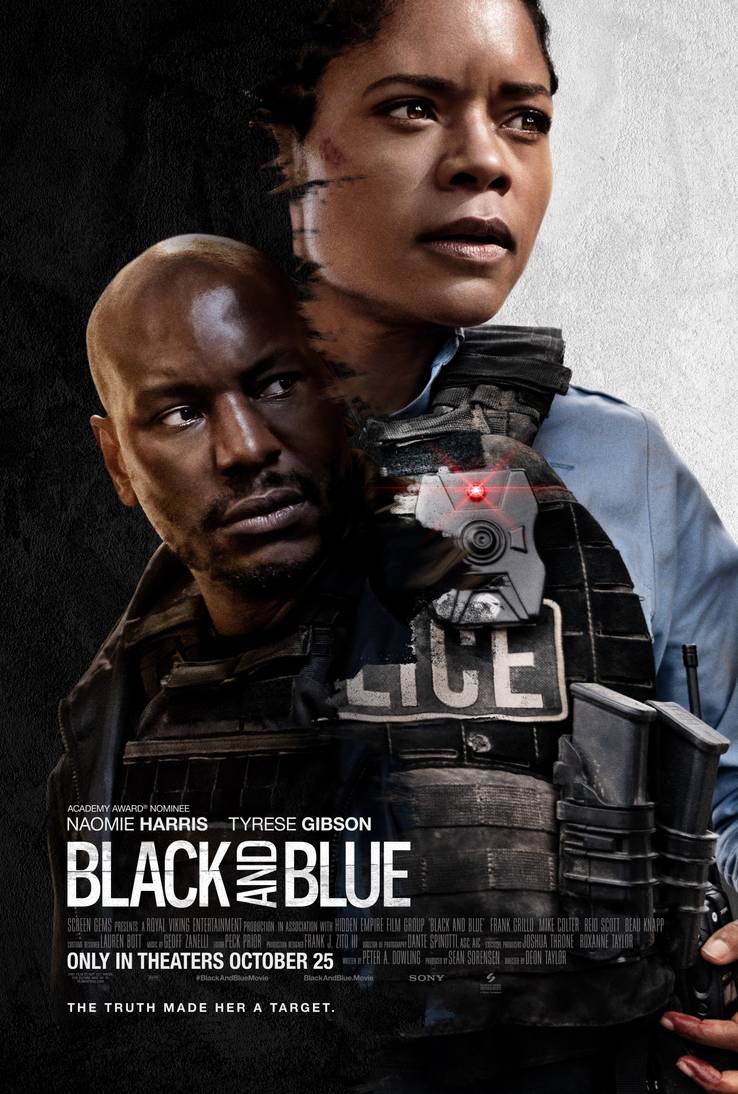 AN ADVANCE SCREENING OPPORTUNITY COMING UP SOON…BLACK AND BLUE, SEPTEMBER 26TH IN ST. LOUIS. YOU AND A GUEST CAN WIN A CHANCE TO SEE AN ADVANCE SCREENING. ALL YOU HAVE TO DO IS BE A FOLLOWER @BFREESTLOUIS ON INSTAGRAM, TWITTER, FACEBOOK OR BE ON THE EMAIL LIST AND STAY TUNED FOR THE ANNOUNCEMENT and/or INSTRUCTIONS.
DIRECTED BY Deon Taylor
STARRING
Naomie Harris, Tyrese Gibson, Frank Grillo, Mike Colter, Reid Scott, Beau Knapp, Nafessa Williams
SYNOPSIS:
A rookie policewoman in New Orleans inadvertently captures the shooting death of a young drug dealer on her body cam. After realizing the murder was committed by corrupt cops, she teams up with the only person from the community who's willing to help her. Now, she finds herself on the run from both the vengeful criminals and the lawmen who desperately want to destroy the incriminating footage.
SCREENING: THURSDAY, SEPTEMBER 26TH – SECRET LOCATION – 7:00PM
WEBSITE: www.blackandblue.movie