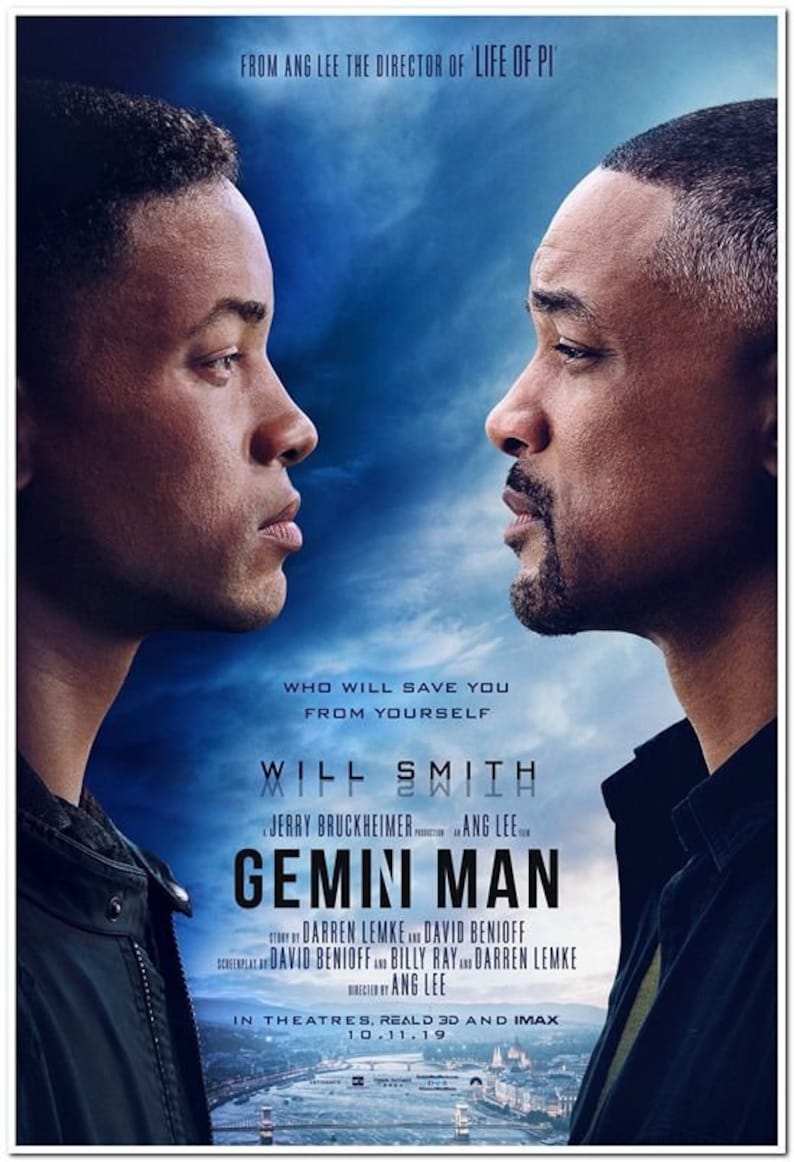 AN ADVANCE SCREENING OPPORTUNITY COMING UP SOON…GEMINI MAN, OCTOBER 8TH IN ST. LOUIS. YOU AND A GUEST CAN WIN A CHANCE TO SEE AN ADVANCE SCREENING. ALL YOU HAVE TO DO IS BE A FOLLOWER @BFREESTLOUIS ON INSTAGRAM, TWITTER, FACEBOOK OR BE ON THE EMAIL LIST AND STAY TUNED FOR THE ANNOUNCEMENT and/or INSTRUCTIONS.
DIRECTED BY   Ang Lee
STARRING
Will Smith, Mary Elizabeth Winstead, Clive Owen, and Benedict Wong
SYNOPSIS:
Henry Brogan is an elite assassin who becomes the target of a mysterious operative who can seemingly predict his every move. To his horror, he soon learns that the man who's trying to kill him is a younger, faster, cloned version of himself.
SCREENING: TUESDAY, OCTOBER 8TH – SECRET LOCATION – 7:00PM
RATED: PG-13
TIME: 1H 57MIN
WEBSITE: https://tickets.geminimanmovie.com