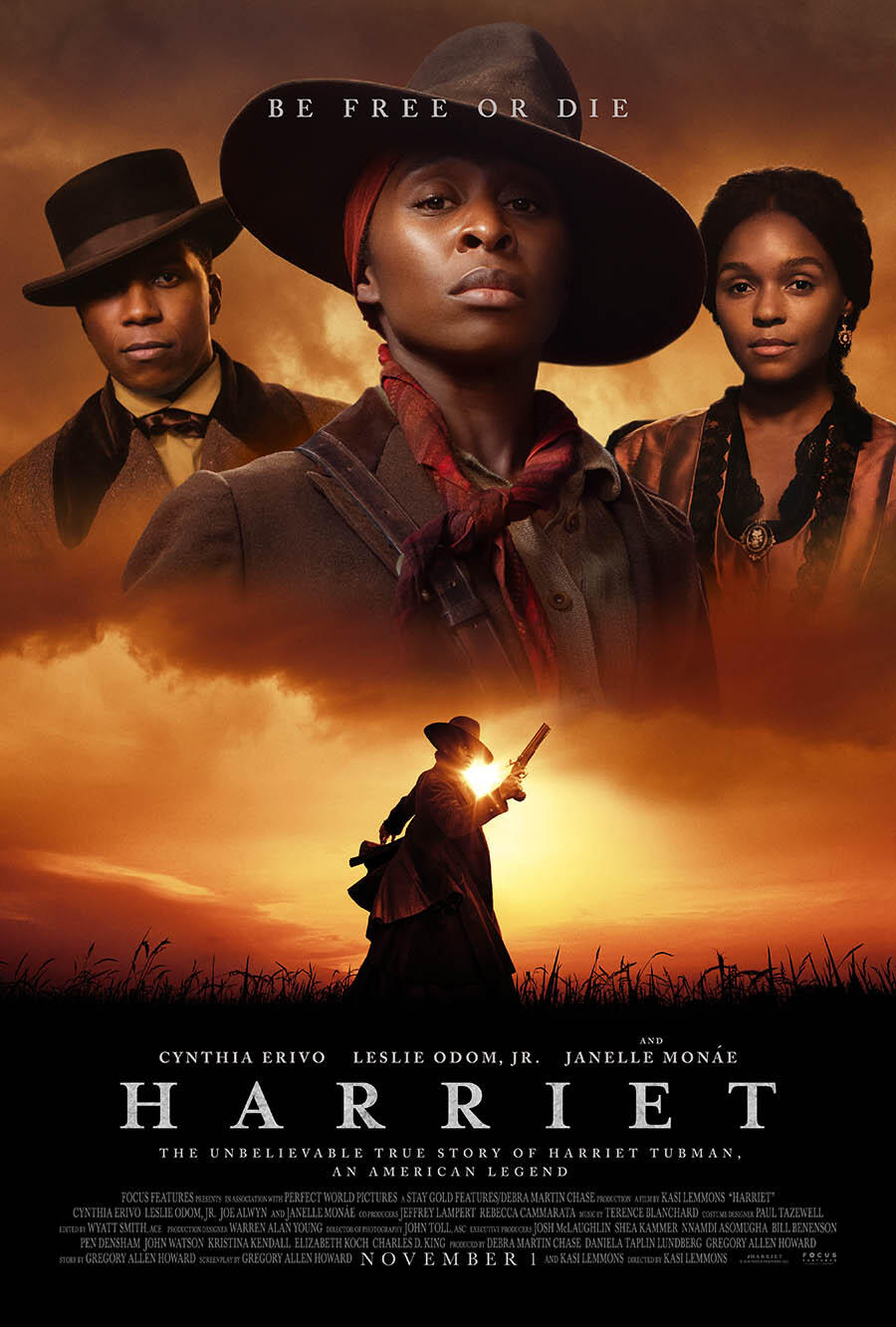 AN ADVANCE SCREENING OPPORTUNITY COMING UP SOON…HARRIET, OCTOBER 28TH IN ST. LOUIS. YOU AND A GUEST CAN WIN A CHANCE TO SEE AN ADVANCE SCREENING. ALL YOU HAVE TO DO IS BE A FOLLOWER @BFREESTLOUIS ON INSTAGRAM, TWITTER, FACEBOOK OR BE ON THE EMAIL LIST AND STAY TUNED FOR THE ANNOUNCEMENT and/or INSTRUCTIONS.
DIRECTED BY  Kasi Lemmons
STARRING
Jennifer Nettles, Joe Alwyn, Cynthia Erivo
SYNOPSIS:
From her escape from slavery through the dangerous missions she led to liberate hundreds of slaves through the Underground Railroad, the story of heroic abolitionist Harriet Tubman is told.
RUNNING TIME: 2HR 5MIN
SCREENING: MONDAY, OCTOBER 28TH – SECRET LOCATION – 7:00PM
RATED: PG-13 
WEBSITE: https://www.focusfeatures.com/harriet